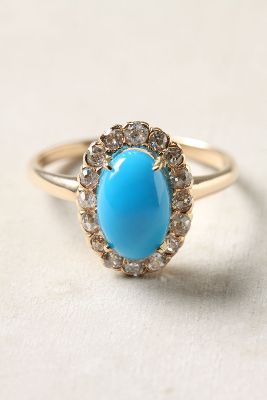 The combination of turquoise and diamond on this ring is quirky and stunning.
I think this is just the sweetest necklace ever. I can imagine some young lady in a lovely dress keeping a picture of her love in here.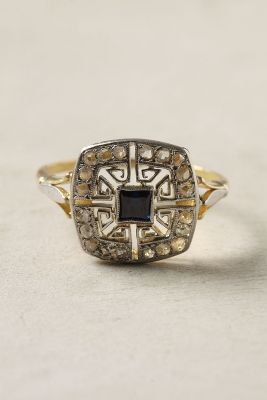 If the necklace from the Titanic turned into a ring, this amazing sapphire and diamond number would be it. Plus, doesn't it remind you a teensy bit of this famous ring?
Were you aware that Anthropologie sells estate jewelry in their online shop? I just stumbled on this and I am absolutely smitten a few of the pieces. The turquoise ring is absolutely gorgeous. While these lovelies may be (way) out of my price range, if you are in the market for something beautiful with what I would imagine is a very fascinating backstory, then check out these pretty pieces!